Hello Peeps.... May be I was late in putting this up.... Simply because I looked at it late.... :( I am really sorry ALL & Mallika in person..... :(
Okay let's get down to the good news!!!! :)
Our very own Miss, not so good with WORDS, has put together a '
Scope 4 Increase
' giveaway for all of us..... She has really put in some time & effort to put this together..... It really makes me feel proud that I have such bundles of ENTHU & CHEERS around me..... That surely is contagious & which need not be cured too... WOW!!!!
So here is what our little Miss, has to say about her plans.....
"I will be posting this candy at two places .. one at the INDIAN STAMPERS and other on my

blog wall

..
I love my Indian Crafters .. so just to increase your chances of winning ..





I want you all to link your name on Indian Stampers page as well as my blog page so that you can have double entry

.
If you leave a comment on any of my projects , I will offer triple entry !
Now the yummy part
You can see these two bags . The content of bags depend on you all ..
With increase of every one follower , I will put something inside it (

That will be a secret

)
If I reach 250 followers , I will offer some amazing stuff from USA ! Bling ! Bling !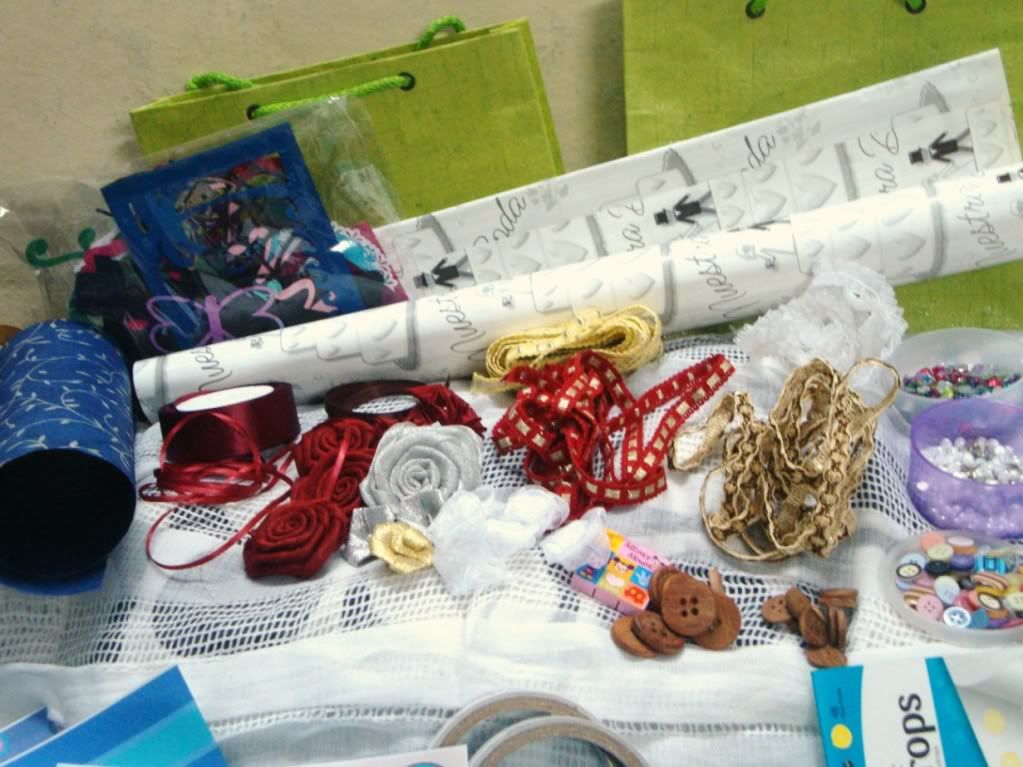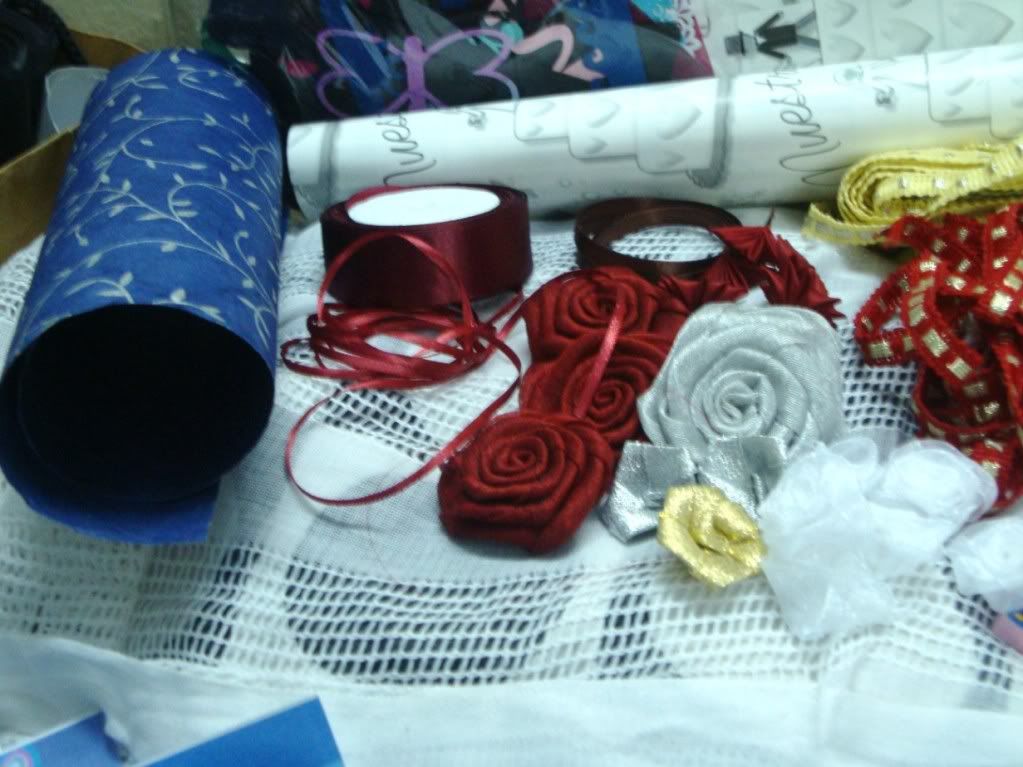 WHAT THIS CANDY INCLUDES -
6 patterned papers

2 wonder tapes

1 glue drops

Loads of handmade replenishment's (

will be adding more as soon as i make them

)

25 small NOTE On'S in vintage colors

2 dozen + small and big wooden buttons

Loads of flowers

Buttons

A box of pearls and bold pins

A box of sequence

A blue handmade sheet

One big sheet of Patterned paper

Many strands and meters of assorted ribbons

Now the best one - A BAG FULL OF DIE CUTS (

Courtesy - My Silhouette SD

) , It is a lot more than shown in the picture ..
Rules are simple !!
a) Follow my Blog
b) Flaunt my candy with a link to my blog on your sidebar
c) Leave a comment to let me know that you are in

PS - I am not using Mr linky ! It crashes ! :(

If you don't have a blog .. Please Email me at mallikakejriwal@gmail.com
Candy is open till 20th March !"

Well You All heard her.... Is It Not????? SO then what are u waiting for???? Lets get down to what has to be done in order to claim a chance to win this luck....... :D

Get the comments coming in, so that we give her a surprise of her life.... :O
Wishes & Hugs))))